Wine & Chocolate Pairing
February 7 @ 6:00 pm

-

7:30 pm

$25
Just in time for Valentine's Day, join us as we taste various chocolates and learn how to best pair them with wine. Thalia Hohenthal and Rebecca Kuehn from Guittard Chocolate Company will join Gus Zhu, the first Chinese national Master of Wine, as they guide attendees to find their preferred pairings.
Registration is $25, with limited seating. Includes reception with wine and hors d'oeuvres immediately following.
Additionally, award-winning olive oil and single-variety honey products will be available for purchase from the UC Davis Olive Center and UC Davis Honey and Pollination Center and directly support the centers. Cash and check payments only.
Speakers: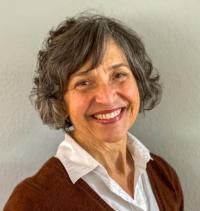 Thalia Hohenthal is the Technical Service Manager for Guittard Chocolate Company, having served for decades as the Senior Scientist of Research and Development. She is a graduate of UC Davis in Food Biochemistry. Thalia has dedicated almost 45 years to the science of chocolate. Thalia invents new technologies behind the scenes, contributing to the creation of new products. She finds joy in mentoring others to solve new and old problems. She has taught countless businesses how to make chocolate work for them. Thalia has been honored to be an instructor in the industry since 1986, was inducted into the Candy Hall of Fame in 2016, and now serves on the Leadership Board at UC Davis for the Department of Food Science. She loves fine chocolate and believes it can solve any problem in the world.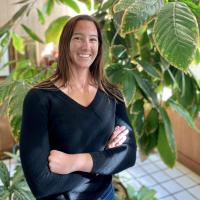 Rebecca Kuehn is the R&D Director at Guittard Chocolate Company, where she is responsible for realizing innovations and managing technical projects in chocolate products and processing. With over ten years in the chocolate industry, she has led and contributed to new product launches, product and process improvements, and production line startups, both domestically and internationally. Introduced to the industry as part of the PMCA Student Outreach Program and while researching chocolate at the University of Wisconsin-Madison, Rebecca continued on, earning her M.S. in Food Science & Technology from UC Davis, where her studies contributed to fundamentals of chocolate bloom and oil migration through support from PMCA's Research Grant. Now PMCA's West Region Chair and a member of the Board of Directors, Rebecca is engaged in building the industry's future and bringing people and organizations together.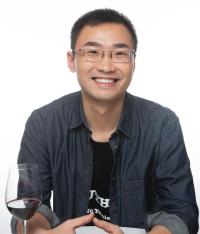 Gus Zhu is the first Chinese national Master of Wine. He is a research and development scientist of Harv 81 Group, responsible for quality control and haloanisole testings of natural cork products of Cork Supply USA (corksupply.com/us) as well as sensory research on Creative Oak (creativeoak.com) at Tonnellerie Ô (tonnellerieo.com). He entered the wine world as a wine educator under the guidance of Fongyee Walker MW and Edward Ragg MW, the founders of Dragon Phoenix Wine Consulting. In 2017, he graduated with a Master of Science degree in Viticulture and Enology from UC Davis. Gus' commitment to the academic field of wine is evidenced by his MW dissertation about the sensory science of wine; and by co-authoring a review paper on red wine pigment with Dr. Andrew Waterhouse.
About:
This event is part of the Sips and Bites series, which explores the stories behind foods and drinks with winemakers, brewers, and culinary innovators with tastings and conversations about what inspires them to make their wines, beers, and foods.
Venue & Parking:
This event will be in-person in the Silverado Vineyards Sensory Theater at the Robert Mondavi Institute, Sensory Building. Parking is available at the Gateway Parking Structure. Parking payment is enforced on weekdays. There are three options for parking payment:
UC Davis uses ParkMobile – please be sure to download the app ahead of time. When you park, you will enter the Zone number (listed on the nearby sign) into the app and follow the instructions to pay for parking. This is the preferred and easiest method.
If you do not have a smartphone to download the app, you can also sign up for an account online and follow the steps on the website: https://parkmobile.io
Alternatively, there are permit machines in the Gateway Parking Structure that accept credit cards. You will need to enter your license plate number into the machine to purchase a permit. We recommend this option as a last choice.
Questions?
If you have questions about this event, please email: rmievents@ucdavis.edu.
Related Events